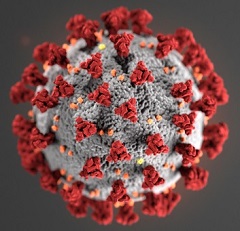 CORONA VIRUS UPDATE!
We have received many calls and portal messages regarding the COVID 19 virus. First, please know that the medical community, our office included, is doing our best to handle these calls and concerns. This is a rapidly changing situation and we will do our best to keep you appraised of any developments that affect your medical care through our office.
We want to encourage you to follow official updates and news using The Center for Disease Control and Prevention (CDC) website. To read more on the CDC website, click here or copy and paste this URL:
https://www.cdc.gov/coronavirus/2019-ncov/faq.html#basics
into your browser address bar. You can also stay advised of California and specifically San Diego County developments on the San Diego County website by clicking
here
. If clicking on the link does not work, copy and paste the following URL:
https://www.sandiegocounty.gov/content/sdc/hhsa/programs/phs/community_epidemiology/dc/2019-nCoV.html.html
into your browswer address bar.
If you are planning any travel outside of the US, visit the CDC's Travelers' Health webpage for the latest travel and health notices, or copy and paste this URL:
https://www.cdc.gov/coronavirus/2019-ncov/travelers/index.html
into your browswer address bar.
The Basics
How is Spread?
The virus can spread from person to person.
What are the Symptoms?
Symptoms include fever over 100F, dry cough, shortness of breath, body aches and fatigue.
Should I be tested or seen by my doctor?
If you have the above symptoms, or know you have been exposed to someone who has tested positive, you should call our office and be triaged for testing. Please understand that testing is only recently available and there is currently more demand than supply. We will approve testing following CDCs guidelines.
If you have symptoms or exposure, please do not come into our office without calling first. We want to keep exposure for our patients, staff and providers as low as possible.
To reduce your risk of any infection ...
... we recommend the same precautions as those for avoiding the common cold and flu:
Wash your hands often with soap and warm water for at least 20 seconds.
Avoid touching your eyes, nose, or mouth with unwashed hands.
Avoid close contact with people who are sick.
Follow CDC recommendations.
Other questions we are being asked:
Should I come to my routine appointment at your office?
If you do not require immediate medical attention, we recommend you reschedule your appointment. We do not wish to expose otherwise healthy patients. If you need a medication refill, please send us a message through the patient portal or call. We will do a 30-day refill for most medications and rebook your appointment.
We will most likely be rescheduling physicals and preventative care visits.
Should I get a flu shot?
The seasonal flu shot is not effective towards COVID19. However, there is still seasonal flu and infection with influenza can make you more susceptible. The CDC is recommending vaccinations continue. We do still have seasonal flu shots available.
Should I stay home?
We encourage you to follow the advice of the CDC. This is a rapidly evolving process and the suggested guidelines are changing by the day. Please follow the CDC and San Diego County websites.
Can I get a letter for my employer that I should work from home?
If you are high risk for Coronavirus (you are known to be immunocompromised, have a diagnosis of a serious medical condition, etc.) and working in an environment that puts you at risk for exposure, we will be happy to provide a letter to you. Please send us a patient portal message or call to request.
Please check with your employer to see if a letter is necessary. Most employers are following CDC guidelines and will not require a note.
Can I get a letter for my employer that I am safe to go to work?
No. Under the advice of CDC, we will not be providing letters stating anyone is healthy or not a risk for exposure. Due to incubation time and the variance in symptoms, we are unable to certify your health for this purpose. The medical community is also being overwhelmed by patient need for care and will not be able to provide non-necessary communications.
If asked for one, please advise your employer to check the CDC recommendations for employers. Your employer is also welcome to call our office and ask to speak to a member of management should they want additional information on why these letters will not be provided.
Can you order me extra medication so I can stock up?
No. We understand that there has been widespread media to stock up on food, supplies and medications. There is no indication at this time that prescription medication supply will be affected. We do not want to cause medication shortages by prescribing more than normal amounts. Also, most insurances will not cover "early fills" and the request from us would be denied by your insurance. To help ensure your medications are continued without delay, please request refills in a timely manner allowing 3-5 business days processing time between us and your pharmacy.
Once I've had COVID19, can I get it again?
This is a new virus and the CDC is still gathering information. At this time, it is not known.
Long call holds or callback times when trying to reach my provider's office.
We are experiencing much higher than normal incoming calls. For best results, we recommend sending a secure message through the patient portal at Genesee Medical Group.


We hope that you find this communication helpful. As this situation evolves, we will do our best to update our patients with new developments we find useful.
Your Partners in Good Health,
Genesee Medical Group