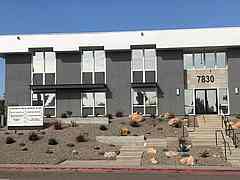 OFFICE INFORMATION
In Case of Emergency
If you are experiencing a life-threatening medical emergency, go to the nearest hospital or call 9-1-1. For URGENT matters that require a physician's attention after-hours, please call our office for immediate assistance in paging a physician. Please note: most prescription refills will not be filled after hours.
Map
See Google map of area surrounding our office.
Urgent Care Centers
Genesee Medical Group reserves several appointments per day to serve our acutely ill patients. In times of urgent need, please contact us or visit our Patient Portal to check for an available appointment. Please note, we are unable to accommodate unscheduled appointments (walk-ins). In the event we cannot serve your healthcare needs, please contact your health insurance's website or customer service number for a list of contracted urgent care facilities.
If you are one of our Sharp Community Medical Group HMO patients, please check for contracted Urgent Care facilities through the Sharp Community Medical Group Urgent Care website.
If you are a TRICARE Prime member, urgent medical services are offered at Naval Medical Center San Diego or at a Prime-contracted urgent care facility. You can also use the Nurse Advice Line at 1-800-TRICARE.
If you are unsure about what urgent care facility to use, please contact your health insurance customer service or online directory to ensure coverage for treatment.
Extended Office Hours
Our office hours are Monday through Friday 7:00 am to 7:00 pm. We also offer Saturday appointments from 9:00 am to 3:30 pm. Please check with our office or our online scheduling for availability.
Billing Questions
Balances can be obtained and payments can be made on the patient portal at www.geneseemedical.com.
Payments can be mailed to:
Genesee Medical Group
P.O. Box 421199
San Diego, CA 92142-1199
Phone Number: 858-268-1111
Fax: 858-268-0761
Street Address
Clairemont Mesa Medical Arts Center
7830 Clairemont Mesa Blvd., Suite 100,
San Diego, CA 92111