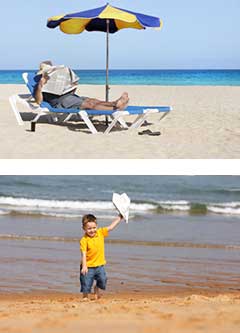 Genesee Medical Group News
California's open insurance market is here. Read about insurance changes and requirements and shop for health insurance through Covered California:

Flu shots are coming! We will start vaccinations in September. To receive a call for scheduling when it becomes available, send a secure message via our Patient Portal to be placed on our Flu Shot call list! Learn more: read the CDC recommendations on flu vaccine.
It's hard to believe they'll be going back to school so soon! Be prepared for the school year or your child's enrollment into a new school by having your well child visit and ensuring their vaccines are up to date! Remember, Tdap is now a requirement for enrollment. To schedule an appointment today with one of our Family Medicine practitioners, sign in to the Patient Portal or call our office and we'll be happy to assist you!
Previous News
Guardian Angels - Dr. Donald Tecca and Dr. Jeffrey Dysart were honored in April 2010 by the Guardian Angel program.