WE'RE MOVING
Hello! We're excited to tell you that our office will be moving to a new location effective October 27, 2023!

Click here for more information!

Our new address will be: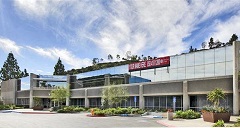 Canyon Corporate Center
3880 Murphy Canyon Rd., Suite 120
San Diego, CA 92123

Phone: (858) 268-1111
Fax: (858) 268-0761
Click for directions from our old offices to our new location.
Here's a map of the route: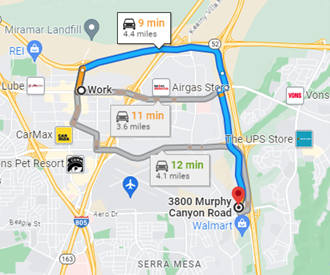 It's approximately 4.4 miles from our current location, conveniently off the 15 at Aero Drive.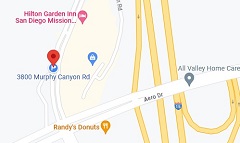 We think you're really going to love the new office. It will be bigger, nicer and (most importantly) there's plenty of parking!
Our office will be on limited hours beginning Thursday, October 26 through Wednesday, November 1st. We will keep you posted on the hours using email updates as the date approaches. We encourage you to plan ahead and check for any medication refills you may need during that time.
Thank you!