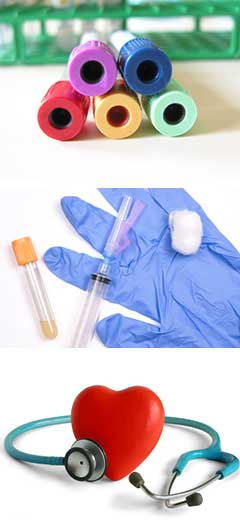 Services:
Cardiology
See: Cardiology.
Family Medicine
Dr. Jeffrey H. Dysart, M.D. and his team of healthcare professionals offer care for patients of all ages. Our office provides a comfortable and friendly environment with an emphasis on patient-centered care. More information is available at Family Medicine Details.
Internal Medicine
Internal Medicine differs from Family Medicine in the focus of its practice. Where Family Medicine physicians are trained in the general care of patients of all ages, including children, their focus tends to be on preventative care and well visits.
Internal Medicine physicians have had extended training in the prevention, diagnosis and management of adult-onset conditions and diseases. Internal Medicine also focuses on preventive care but has an emphasis on management of chronic illnesses. Whichever service is right for you, we have providers to meet your needs.
Laboratory Services
We believe healthcare should be easily accessible. With that in mind, we offer most laboratory services in our office, by our own highly trained staff.
We are contracted with multiple laboratories to ensure we meet your billing needs. For resources and information on the most commonly ordered tests, please visit Quest Diagnostics, Sharp Laboratory or LabCorp online.